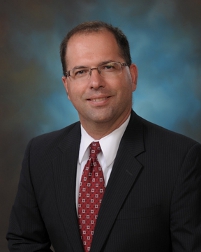 Stephen A. Seach, Principal
"I work hard for a living. I work hard for my clients."
Raised by a New York City Firefighter father and a Nurse/School Teacher mother, I understand the importance of hard work and helping people. I have worked since I was 12 years old and a strong work ethic will always run deep within me.
When you like what you do, learn and develop the skills necessary to the job, and do that job well, you will be successful. I love practicing law and fighting for people who might not otherwise have the chance to be heard. Making a difference in people's lives is why I come to work every day.
"Education is key. Education is ongoing."
Every year, I have stayed current, and usually exceeded, the required Continuing Legal Education credits required of practicing lawyers. I have participated in national conventions and attended seminars in San Francisco, Chicago, Washington, D.C., and Philadelphia. I maintain active memberships in the American Association of Justice, Pennsylvania Bar Association, Wilkes-Barre Law and Library Association, and Lower Luzerne County Bar Association. I actively participate in legal list-serves with other trial lawyers through the country. I have at my disposal, and use, cutting edge research tools to make sure I have access to all decisions by the Pennsylvania state and federal courts. I constantly study trial advocacy to give my clients the best I can, whether before a jury, judge, arbitrator or mediator.
"I am on top of my game."
I attended Drexel University and attained my Bachelor's degree in Business Administration in 1989 with a 3.5 G.P.A. I obtained my law degree in 1992 from Temple University School of Law, earning a 3.2 G.P.A. During law school, I was placed onto the Temple University International and Comparative Law Journal, for which I wrote and edited legal articles. I also worked summers for a Superior Court judge and during the school year I worked for a solo practitioner. I took and passed the Pennsylvania Bar Exam on my first attempt in 1992.
Following graduation, I accepted a one-year clerkship with Judge John T. J. Kelly of the Pennsylvania Superior Court. I was responsible for legal research and drafting legal opinions addressing issues raised by attorneys on appeal.
After this clerkship, I accepted an opportunity to work for a large law firm in Philadelphia, Swartz Campbell, representing people and businesses being sued for the next 3 years. I was responsible for advocating their positions in the state and federal courts. Then in 1996, I was recruited by an up and coming litigation firm in Northeastern Pennsylvania and from 1996 until 2009, I was part of a trial team that secured tens of millions of dollars in verdicts, arbitration awards and settlements for our clients over that time. My experience includes being the manager ("Czar") of a mass tort case involving claims by over 3,500 people against a large chemical company. In another jury trial, I successfully obtained the highest civil verdict in Monroe County, PA for 2008. The verdict was more than 11 times the insurance company's highest offer. In addition, I supervised numerous attorneys and over 60 litigation matters handled by others.
There is a value to every case and I use my talents to seek recovery of maximum value for every client. I work hard everyday to protect my clients' rights and provide the best possible professional advice.